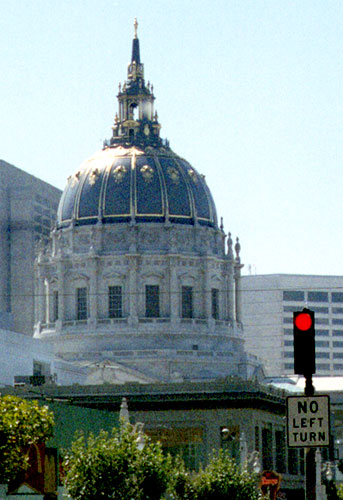 Driving around San Francisco - Detail 1a

San Francisco City Hall is an American national landmark. Its architect was Arthur Brown Jr., who designed a number of other notable buildings, including Coit Tower. The stunning black and gold dome is one of the largest in the world, some 306 feet high.

The building is also the largest base isolated building in the world, designed to remain operational even after a great earthquake. Rubber and steel discs (base isolators) have been installed under each support column, and a moat around the building allows it to move freely sideways. This base isolation system separates the building from the ground, interrupting the energy of an earthquake before it can harm the structure of the building.